Resident Evil 7 PS4 Review: Why You Should Play RE7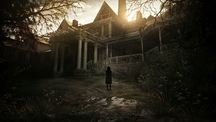 The Resident Evil Franchise is undoubtedly one of the most popular computer video game franchises across the world and although various options may be available with it, one that has definitely swept people off from their feet are the games in this franchise. It may have already been a long time since the games of Resident Evil has rocked the gaming industry with their gory and dreading environment, but one thing for certain is that it has done a leap with its latest Resident Evil 7: Biohazard game, as it takes on a new challenge that would definitely make people ask, "Would it work?", before even starting the game. If you're curious as to know the answer, read more about this game through the Resident Evil 7: Biohazard Review below. Spoilers are definitely the last things you want to know about when it comes to an outstanding game so throughout this Resident Evil 7 PS4 Review, we will focus on the elements of the game more.
Atmosphere and Story
One thing that you should know already if you have watched its trailer or have read other re7 ps4 reviews is that the game revolves around a man named Ethan. Ethan ends up in a decrepit yet somehow normal-looking house, which sooner or later, would show itself as something that's far from what you may have imagined it to be. This concept is something that would definitely make you think of the root of the Resident Evil Franchise as you go through a house filled with gore and eerie vibe but, it would surely give you unique elements that would make you think otherwise.
Compared to the original story, some may feel as though the game is far from being a Resident Evil game but, there's no doubt that Capcom video games have done a great job when it comes to portraying a horrific and terrifying environment that any players would surely be able to enjoy. In fact, it would be a breath of fresh air for you from the other games of Resident Evil, as it introduces a new set of characters, enemies and more. Be wary though, because the horror portrayed by Resident Evil 7 is something that truly packs genuine modern horror ideas, leaving you wondering when the next fear-inducing scenario would come.
Combat and Puzzles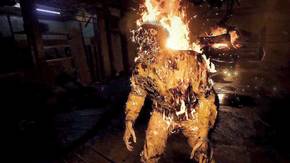 One of the most thrilling experiences you'll surely find while revelling in the game, is the combat system of the game. This is one that any Resident Evil fans would surely look for. Being a first-person shooting game and the only FPS game in the Biohazard series, some fans may see its combat system as something unfamiliar, but would surely be able to easily adapt to the combat system with ease.
What makes combat in this game incredibly challenging is the fact that you are in a house. More often than not, you will face limited spaces when combatting the dreadful enemies of the game, and this in itself is something that would surely prove challenging for players. Not to mention, some enemies, especially the ones included in the family, would surely feel as though they are indestructible, making some completely hopeless to defeat them.
One thing that makes everything a bit trickier to solve is definitely the puzzles of the game. This can be found when trying to move on and progress in the game and even while fighting bosses, you would have to think hard as to how you could defeat them. More often than not, you would have to spend whole packs of bullets to defeat bosses, only to find out that there may have been other ways on how you could have easily dealt with them. Some may think that the puzzles themselves are a bit forced at some point but, one thing for certain is that it spices up the game, making the horror more daunting for any players.
Resident Evil 7 Controls
The controls of the Resident Evil 7 is undoubtedly smooth and something that any players would be able to easily adapt in, especially if you have played First-person shooting games before. Do keep in mind that the controls change depending on what device you'll use and that the game is available in diverse versions for each console or gaming platforms. You could play Resident Evil 7 Biohazard Xbox One other than the Resident Evil 7 PlayStation 4 version. If you want, you could also play it in PC which would require you to have the following information below.
Resident Evil 7 PC requirements
There's no doubt that those without gaming consoles would love the fact that Resident Evil 7 is something that you could enjoy via PC, especially with slots software companies developing slots based on the game. Minimum Resident Evil 7 PC requirements dictate that you must have an Intel iCore-5 CPU, 8GB Ram, an NVIDIA GeForce GTX 760 or AMD Radeon R7 260x with 2GB Video RAM with 24GB Space, while the recommended version dictate a 3GB VRAM and an i7 CPU.