Capcom Video Games and their very latest lost planet title.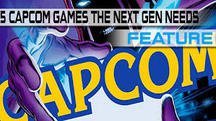 Capcom originally started building games in Japan back in 1979 as a games machine manufacturer, their reputation was soon established and as the industry expanded in 1983, they dived into the video game market with their spectacular software developed through their cutting edge technology. They have evolved to becoming one of the market leaders with their Capcom video games encasing both home and arcade gaming over the last 25 years. Now involved in multiple areas of the video game market they have now expanded their umbrella to across the globe and their offices can be found in Germany, Hong Kong, England, Osaka, and Tokyo.
Lost Planet Extreme Condition & Lost Planet 2
The first in this series of shooter videos depicted in the third person, was called Lost Planet Extreme Condition. The follow up version released some ten years later was originally scheduled for the beginning part of 2010. It didn't quite make it out to the market on time and the console release came along in early summer with their Microsoft Windows adaptation heralded later in the fall of 2010. Lost Planet 2 Game makers Capcom, claim sales of a million and a half have been made, just between the first and second version. Visit our cheats page to unlock special items in Lost Planet 2.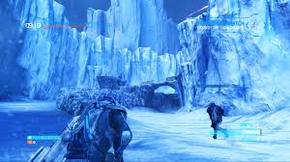 Lost Planet 3 is the third in the series of games introduced to be played on Microsoft Windows, Xbox 360 and PlayStation 3.
In Lost Planet 3 We are introduced to a rig pilot who leaves earth named Jim. Working with a big contract under his belt with NEVEC otherwise known as Neo-Venus Construction, his mission depends on locating sources of natural energy for NEVEC. A lot is given financially speaking, but so too is a lot expected in return, he has to ward off the dangers of the unpredictable climate, which comes with all its elaborate sound effects. It is fair to say this very much depicts a true life experience unlike any other had in the gaming world. Strike out and check it out for yourself. Recommended.